One of my main goals when starting this website, over a decade ago, was to give gay-friendly businesses some marketing love. Not everyone is welcoming to us. I feel it's important to name those great businesses that truly understand equality and treating everyone with dignity and respect. In that spirit, I would like to welcome Pampered Skin Studio to our family of Gay-Friendly Businesses!
What is Pampered Skin Studio?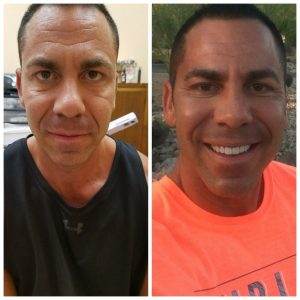 I'm glad you asked! 😉 Pampered Skin Studio offers a full range of skin rejuvenating services, specializing in anti-aging skin repair and re-texturizing treatments. They also offer acne treatments for teens and adults. This treatment emphasizes both products and training to clear up the causes and cures for acne.
Conveniently located in central Tucson, inside the Glenn Medical Village, Pampered Skin Studio has fantastic new treatments and technologies that allow them to perform aesthetic miracles. Just wait until you try the "Lunch-Time Face-Lyft," a cutting-edge rejuvenation therapy with NovaThreads. You can also get injectable treatments to achieve your desired looks quickly and safely.
Welcome to the Family!
GayTucson is always on the lookout for a wonderful business or organization that would like to become a part of our family. There is never any fee for your placement and we won't ask you for sponsorship. We simply want to help our audience receive excellent services and we will help publicize any business that can deliver.
If you own or work at a company that provides important services to our community, please let us know about you! You can always use the "Contact Us" form to the right (keep scrolling if you're on a phone) or send me your info through GayTucson Facebook.
Let's put our money where our mouth is! Patronize your local gay-friendly businesses today and show Tucson the benefits of treating people equally.
Have a great day!
Tony Ray 🙂