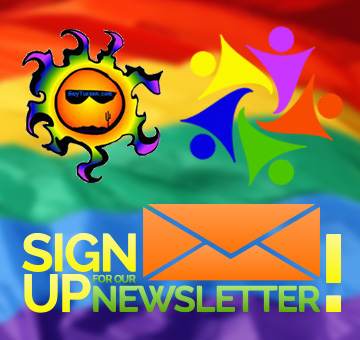 Join The GayTucson Newsletter Today
The Gay Tucson Newsletter is a wealth of information about the LGBT community in Tucson.  We also have a regularly updated GayTucson Blog running back 10 years, so you can follow my experiences with being an out-of-the-closet gay businessman in Tucson, AZ.  If that wasn't enough, we also have a regularly updated Events Calendar with great Things to Do in Tucson and the surrounding areas!
It's a full-time job keeping up with everything! But all that hard work has created an incredible online resource for the gay community to use to stay in touch and advertise what we are doing.

Keeping Up with the Community
Now I know what you are thinking, "with so much going on in the gay community, how do I stay on top of everything important?" Haha, you've landed on the right page!
One of the best things we do at Gay Tucson is gather the most critical information every two weeks and we send it to you in an easy-to-read, easy-to-enjoy email newsletter.  By joining the Gay Tucson Newsletter, you get access to:
Fun Events and Things to Do in Tucson
Important News Articles
Community Updates for Clubs and Organizations
Lots of Great Pictures
and so much more!
Just enter your email into the box to the right (check the top of the column) and that's all you need to do to get all of these great benefits!  We, of course, will never sell or do anything else with your personal information, only send you excellent information  to check out when you want it, where you want.
Join today and get your Gay Tucson Newsletter. Everything we do is for you, so be sure to contact us with anything special you'd like to see in an upcoming newsletter!